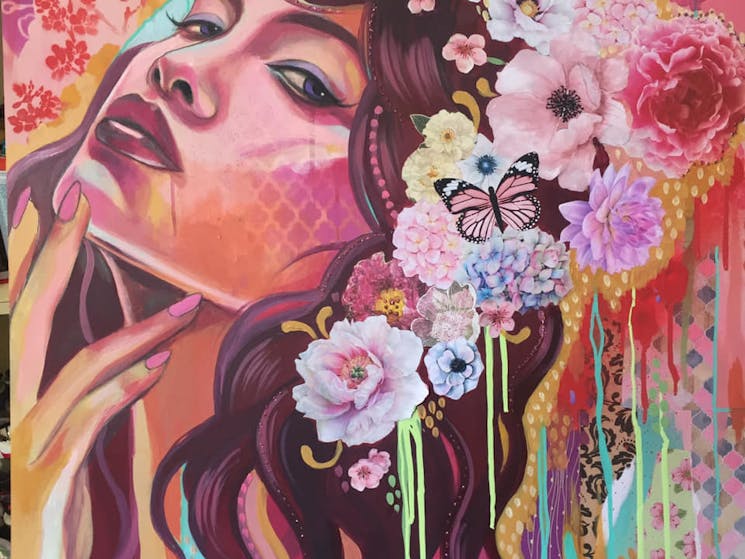 Mixed Media Art Class
Tuesday 27 October 2020 to Friday 11 December 2020
Overview
In this class you will learn the basics of my artistic process and have a go at your own mixed media artwork. I utilise collage, painting, watercolour and applique to create intuitive art. You will…
In this class you will learn the basics of my artistic process and have a go at your own mixed media artwork. I utilise collage, painting, watercolour and applique to create intuitive art.
You will get in touch with your inner freedom of expression, let go of limitations, rules, traditional artistic practices and teach you how to create art from the heart.
For those wishing to learn a little about portraiture, I can show how a portrait is more than just a 'copy, paste' process. A portrait has elements of your own story, and the sitter's story, and how your emotions can directly influence the outcome of the artwork.
You do not need any prior art experience to attend. You do not need to bring anything, just an open mind and a willingness to try!
You will get to keep your completed artwork. All artworks are on canvas board. All materials are supplied.