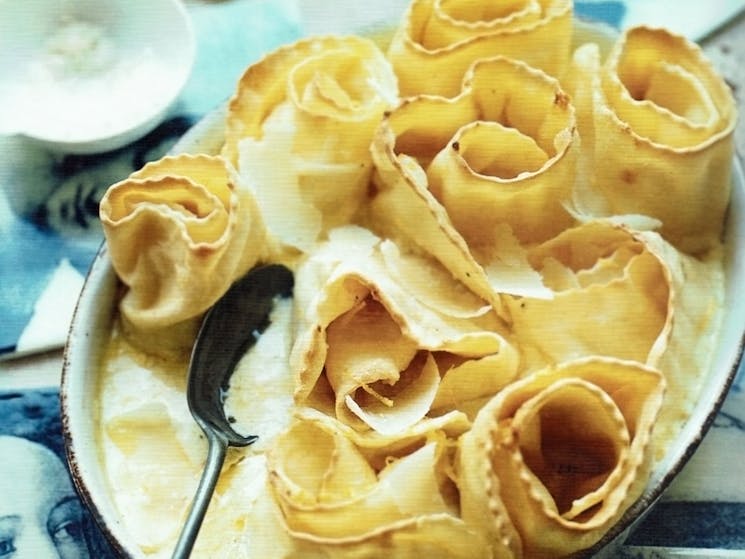 Christmas Italian Cooking Class
Saturday 06 November 2021
Overview
It's time to celebrate Christmas! In this cooking class in Sydney, you will be taken to the heart and spirit of an Italian Christmas without having to leave the country. This class is beginner…
It's time to celebrate Christmas! In this cooking class in Sydney, you will be taken to the heart and spirit of an Italian Christmas without having to leave the country.
This class is beginner-friendly as you learn how to make fresh pasta and turn it into Tortelli al Caprino con salsa al Limone! You will also make an array of festive Italian delights to help you get into the Christmas spirit. This makes it perfect for anyone looking for new Christmas recipes to impress your loved ones this year.
On the menu:
- Tortelli al Caprino con salsa al Limone (fresh pasta Tortelli stuffed with goat cheese served on a lemon bechamel)
- Poussins with fennel and prosciutto
- Melanzane festive (eggplants for celebration)
- Seasonal dessert such as Torroncini or the classical Ligurian cake Torta Sacriptantina
At the end of this festive cooking session, you will sit down to enjoy the fruits of your labour and celebrate Christmas Italian style with a feast!