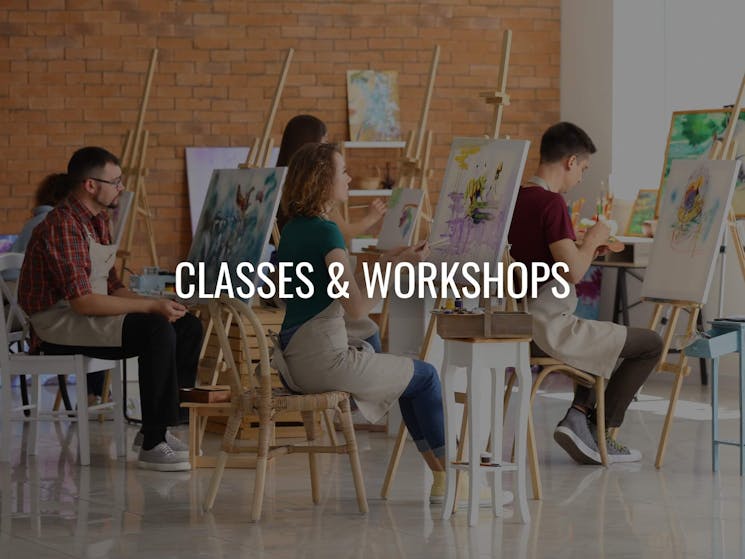 Palette Knife Painting Workshop
Saturday 31 October 2020
Overview
Learn to paint with a palette knife in Sydney. Explore the art of palette knife painting and be fascinated by the range of effects, from textured impasto work to sweeping areas of flat colour. …
Learn to paint with a palette knife in Sydney.
Explore the art of palette knife painting and be fascinated by the range of effects, from textured impasto work to sweeping areas of flat colour.
Learn the basics of how to use a palette knife for applying paint, and create awesome colourful and abstract paintings with acrylics.
Through teacher demonstrations – and loads of time to paint – this workshop will teach you the techniques behind the tool as well as plenty of tips and tricks. You'll go home with the confidence to develop your new painting technique, as well as at least one framed canvas painting of your own creation.
This course is ideal for beginners to more experienced students.