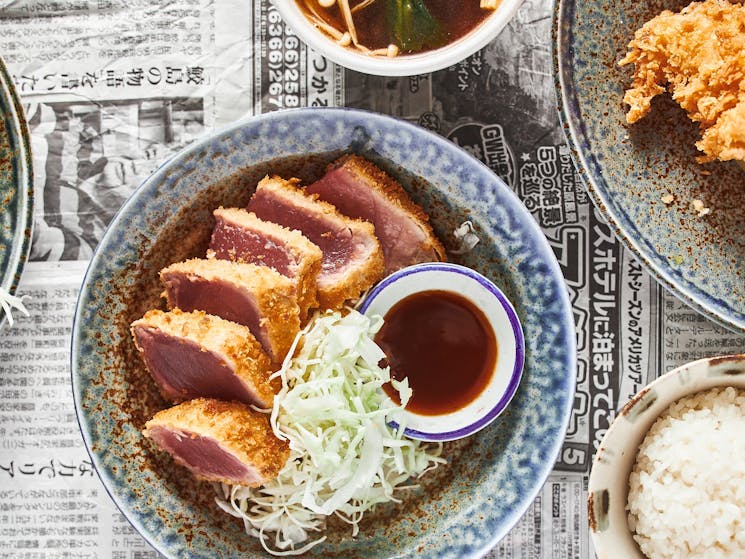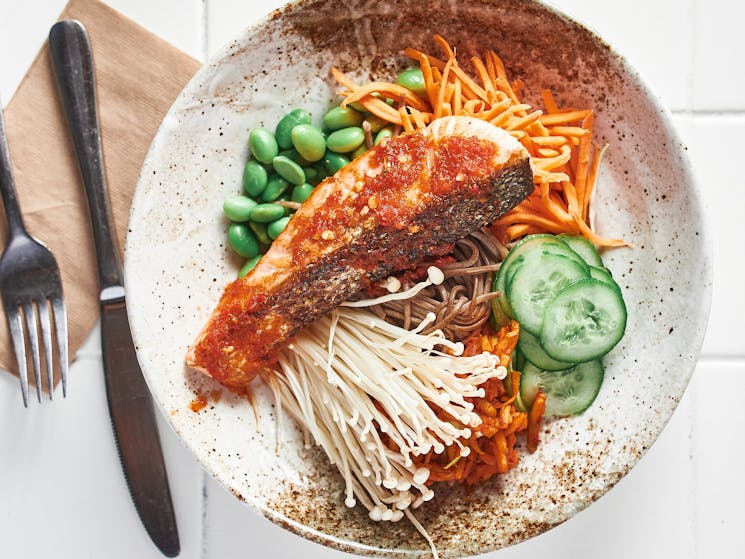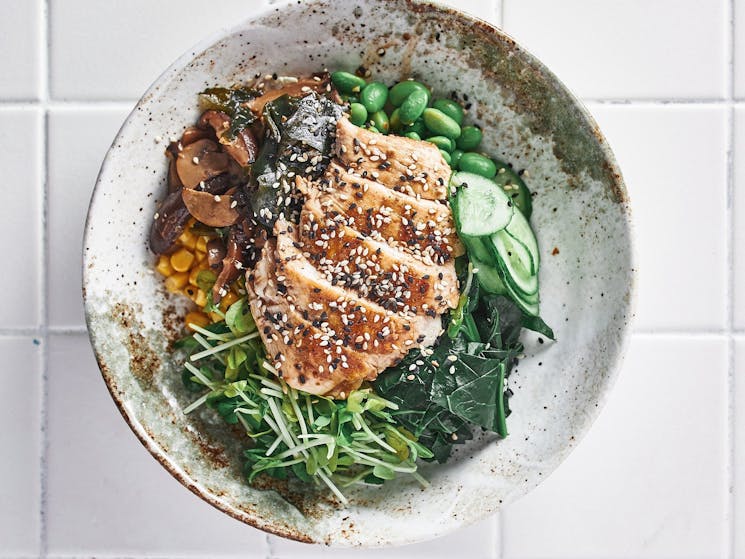 0

1

2

3
Japanese-inspired cafe in Darlinghurst launches new dinner menu
Wednesday 12 August 2020 to Friday 28 August 2020 (WEEKLY event)
Overview
On first glance, Darlinghurst's Sandoitchi cafe seems nothing more than a hole in the wall giving busy passers-by their much needed morning caffeine fix. But, upon closer inspection, you'll realise…
On first glance, Darlinghurst's Sandoitchi cafe seems nothing more than a hole in the wall giving busy passers-by their much needed morning caffeine fix. But, upon closer inspection, you'll realise it is much, much more than just your average cafe.
It's famous for its affordable, Japanese style fare that is infused with Thai flavours. Their katsu sanga quickly become a cult classic since opening two years ago, and still sees many Sydneysiders travel from all parts of town to get their hands on this fusion delicacy.
And, it's good news for katsu lovers who can now fulfil their cravings in the evening too: Sanoitchi is now open for dinner!
The menu features an array of Tonkatsu dishes, as well as Japanese inspired desserts like a green tea pannacotta and Yuzu sorbet.
Darlinghurst just got a little more delicious!