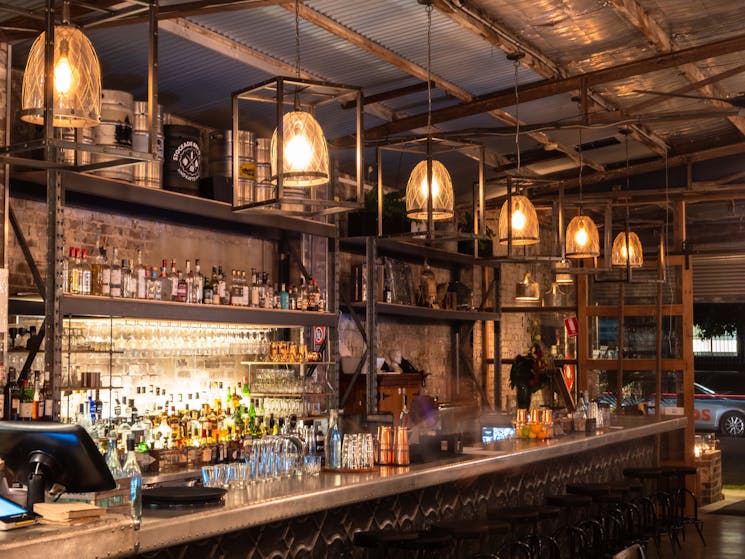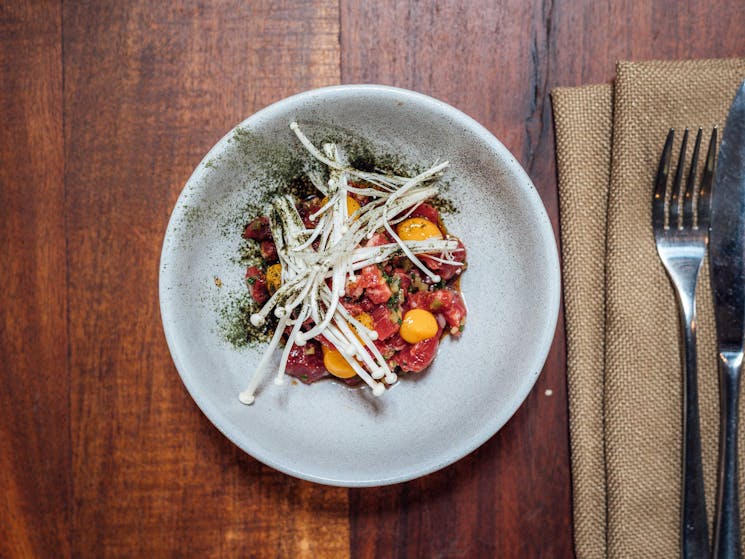 0

1

2

3

4
No.5 Restaurant and Bar
Overview
Situated in the Inner West suburb of Alexandria, No. 5 Restaurant and Bar is truly a diamond in the rough. An old gem polishing factory back in its day, No. 5 now provides a relaxed and fun…
Situated in the Inner West suburb of Alexandria,
No. 5 Restaurant and Bar is truly a diamond in the rough.
An old gem polishing factory back in its day, No. 5 now provides a relaxed and fun environment to grab a quick drink with friends or sit down for an amazing dining experience.
Led by Head Chef Emrys Jones, the team cook contemporary modern Australian cuisine using the finest local seasonal produce in a relaxed and fun environment.