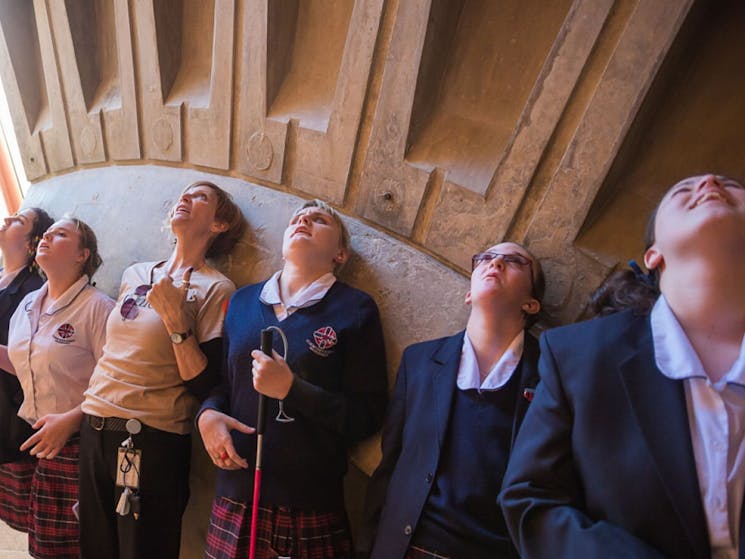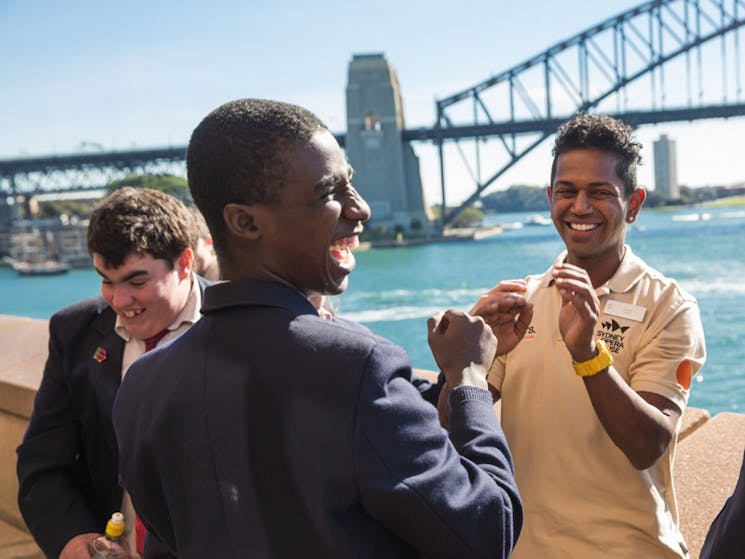 0

1
Mobility Access Tour
Overview
Go beneath the sails and discover what makes the Opera House so inspiring. We believe everyone should be able to enjoy the Sydney Opera House, which is why we offer tours tailored to those who need…
Go beneath the sails and discover what makes the Opera House so inspiring.
We believe everyone should be able to enjoy the Sydney Opera House, which is why we offer tours tailored to those who need a little extra assistance. The Sydney Opera House Mobility Access Tour is designed for patrons with limited mobility, and we offer Australian Sign Language Interpreters on request.
The Sydney Opera House Mobility Access Tour has been reimagined and we're excited to take you on a journey to uncover untold stories, anecdotes, and history – it has a story to tell, and now's your chance to uncover the magic beneath the sails.
For the first time ever, watch unforgettable moments from past Concert Hall performances, learning about the history and future of this world-famous hall in an immersive digital experience within a new purpose-built venue that boasts state-of-the-art technology.
From the jaw-dropping sweep of the sails to our soaring cathedral interiors, it is impossible to complete a tour of the Sydney Opera House without being compelled to look up.