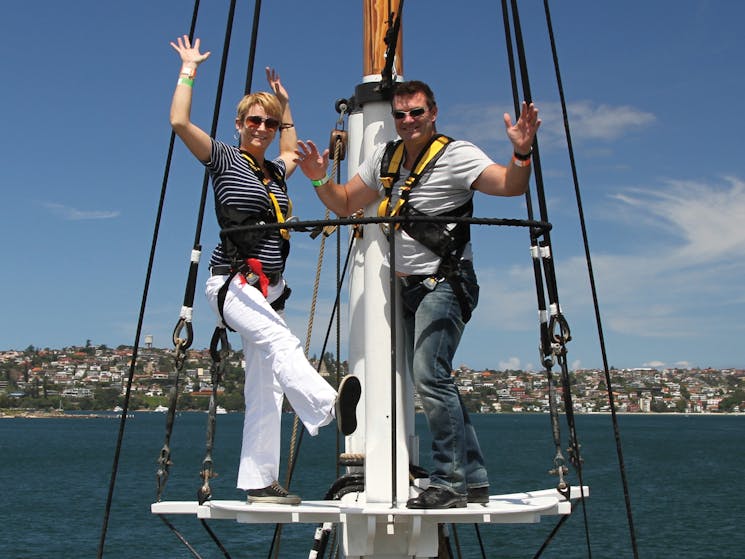 Laser-Clay Shooting with Lunch Cruise
Overview
Laser-clay shooting is an original and interactive activity that can be enjoyed by everyone in total safety. Get a group of mates, family or colleagues together and have fun finding out who is the…
Laser-clay shooting is an original and interactive activity that can be enjoyed by everyone in total safety. Get a group of mates, family or colleagues together and have fun finding out who is the best marksman.
Five 'modern pirates' line up on the deck of the magnificent tall ship to shoot at the same target with laser shotguns. The target (the clay) is launched into the air at various speed and angles and each player has to fire twice at the target.
This fantastic package includes 2.5 hours onboard, laser-clay shooting competition and a delicious finger food lunch with seafood.
Each gun is micro-chipped and linked to an electronic scoreboard. Points are awarded if the target is hit.