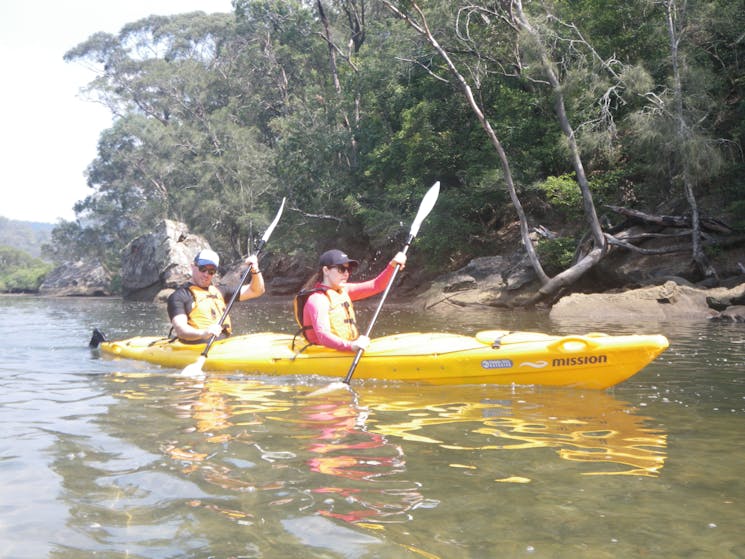 Southern Cross Kayaking - Sydney Region
Overview
Sydney is blessed with an abundance of stunning waterways. Southern Cross Kayaking are keen to share them by offering professionally guided kayak tours in areas of natural beauty and historical…
Sydney is blessed with an abundance of stunning waterways. Southern Cross Kayaking are keen to share them by offering professionally guided kayak tours in areas of natural beauty and historical significance. They have many tour locations in the in the Sydney area including the Hawkesbury River region, Middle Harbour and Colo River .
Available by arrangement on weekdays from September to April and weekends as well from May-September (they operate in the Wollemi National Park the rest of the year), choose your own adventure with a tour that suits your needs.
Southern Cross Kayaking Tours are a great way to enjoy a special and memorable time with family, friends, or work colleagues.
Gather a group of six to 12 friends, family, or colleagues and contact Southern Cross Kayaking to arrange a tour tailored for your group. Simply check out the web site or call Cindy or John for more locations.
Read more
Read less