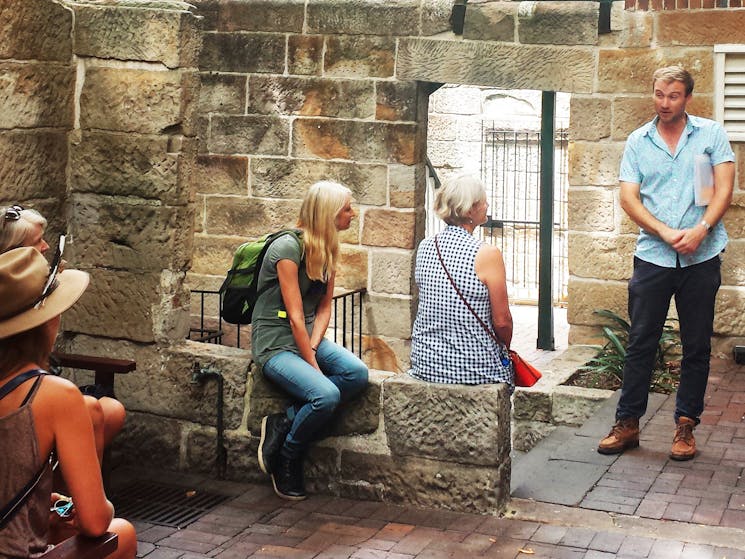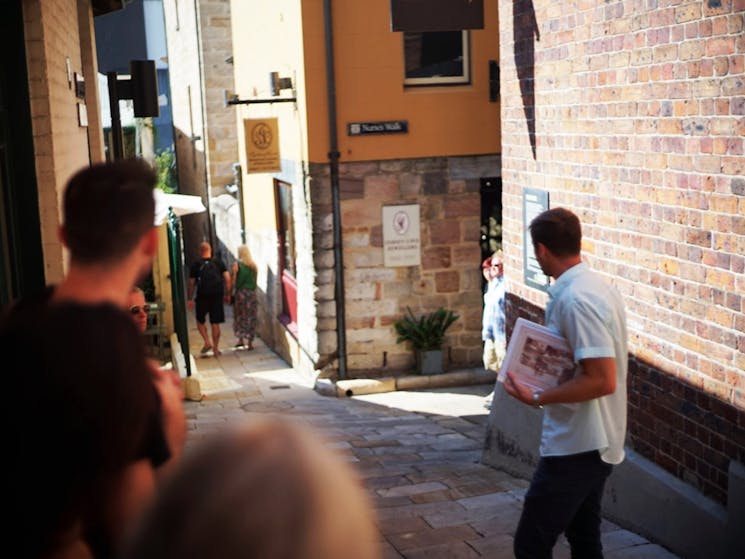 Sydney's Convict Colony - The Rocks Walking Story
Overview
Fascinating history, delivered with energy and insight on a walking exploration of Sydney's original settlement: The Rocks. Together they will uncover the scallywag stories of convicts, soldiers, rum…
Fascinating history, delivered with energy and insight on a walking exploration of Sydney's original settlement: The Rocks. Together they will uncover the scallywag stories of convicts, soldiers, rum and rebellions.
Tour Taster: Once upon a time a bizarre colonial experiment took place on the rocky shores of a forested cove. Thousands of miles from home, Britain's banished thieves would be locked in a jail whose walls were made of ocean, hunger, fear and bush.
Defying the odds, this shanty camp would clutch to life on the banks of a tiny stream. Gardens were grown, rum was traded and homes were carved into the sandstone cliffs.
Centuries changed, legends grew, scallywag Sydney was born. Her squalid secrets etched into the very rocks from which she was built.
Journey Walks invites you to share a part in this story. This tour will keep your eyes wide open, your ears pricked and your imagination ignited.
This tour is led by a local historian who specialises in contemporary storytelling. An interactive and playful atmosphere is created that makes all feel welcome and involved.
Read more
Read less
Disabled access available, contact operator for details.