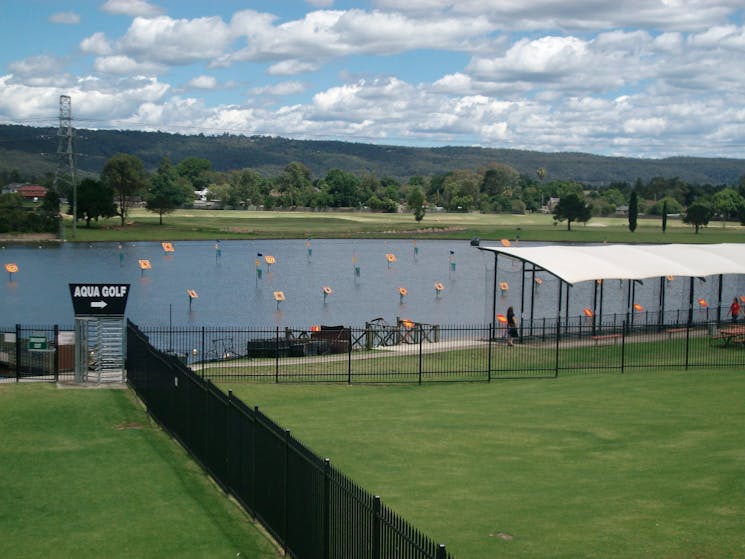 Aqua Golf Penrith
Overview
Aqua Golf at the Panthers World of Entertainment on Peachtree Lake - where golf balls and greens float. No golf skill required. Great family fun with prizes to be won for a hole in one! Aqua Golf is…
Aqua Golf at the Panthers World of Entertainment on Peachtree Lake - where golf balls and greens float. No golf skill required. Great family fun with prizes to be won for a hole in one!
Aqua Golf is the perfect activity for all ages, all weather and no golf experience is necessary. You will enjoy spectacular views of the Blue Mountains and the Panthers Rugby League Academy as you tee off across the glistening water. Located at Panthers Penrith, parking is free.
Buy balls by the bucket and hit the day away. Clubs are supplied.
Group bookings at discount prices. Unique and fun team building activity.