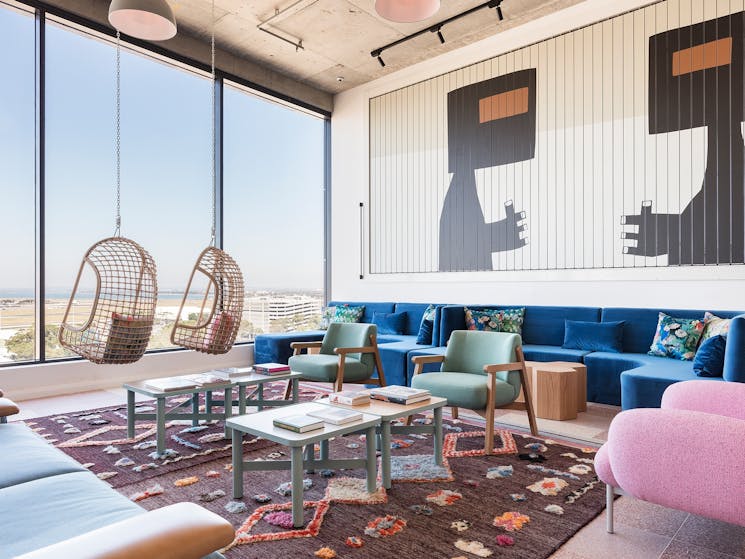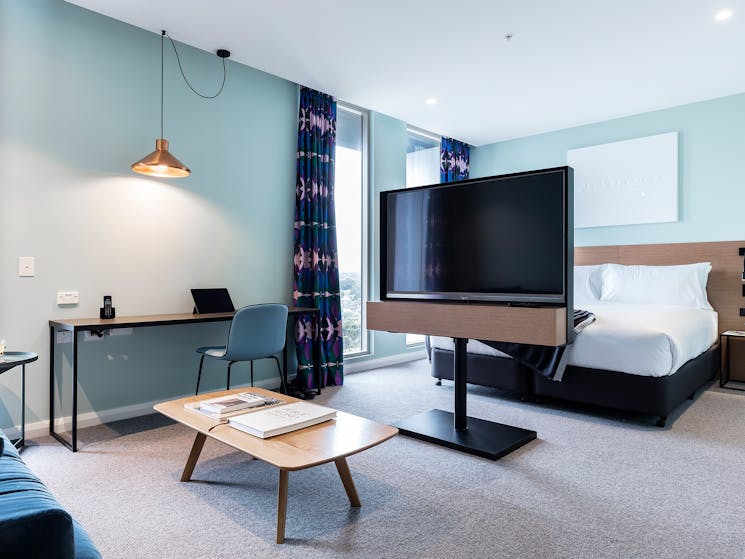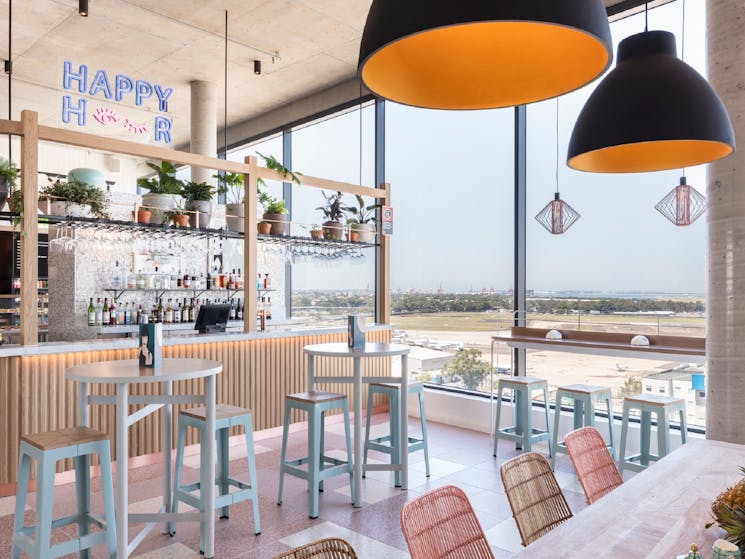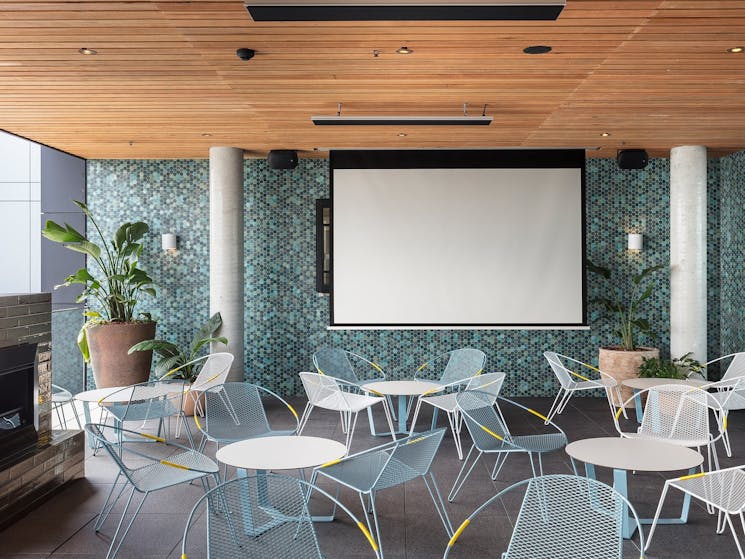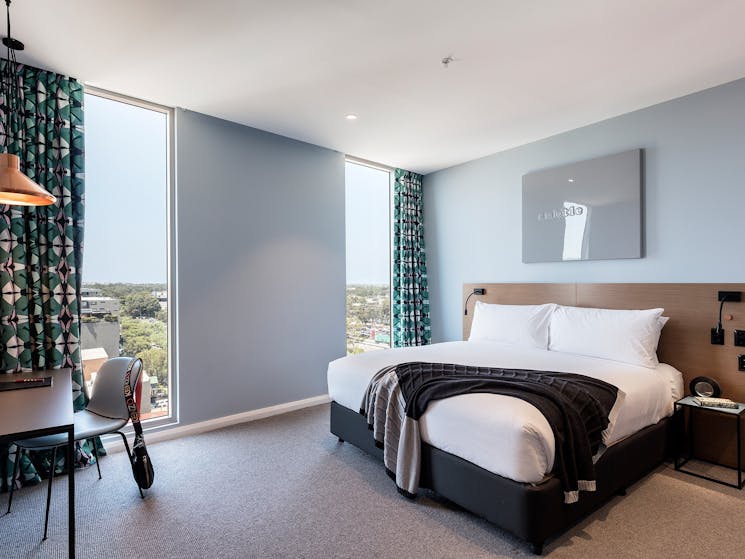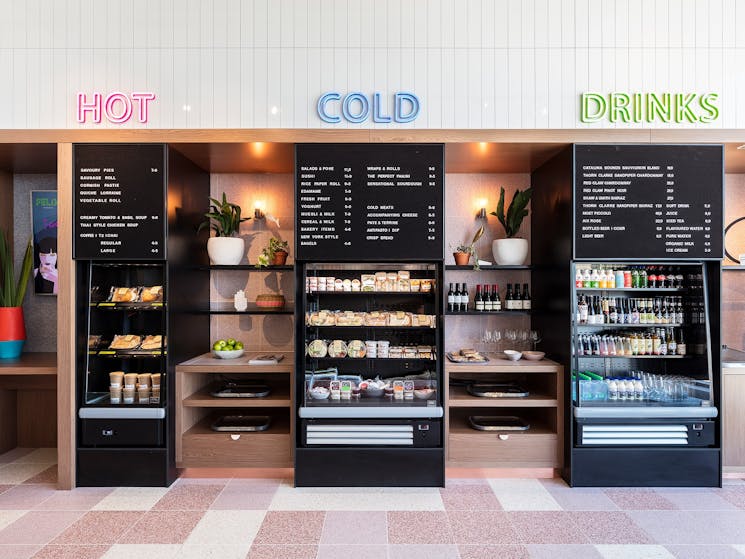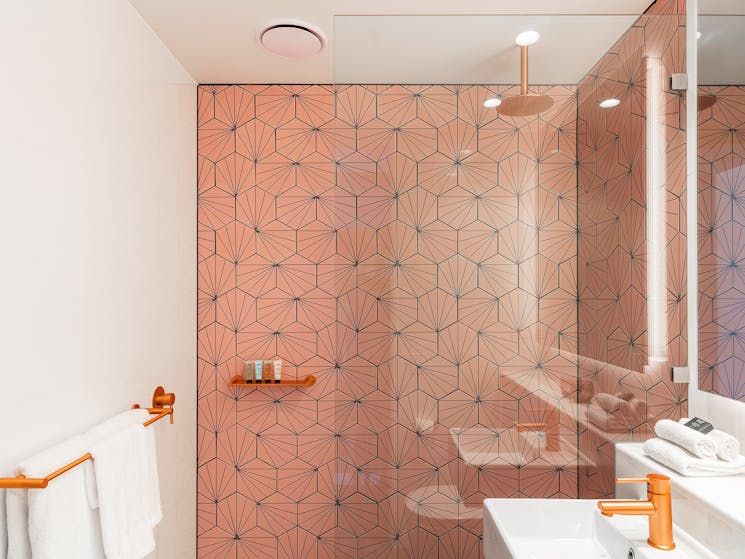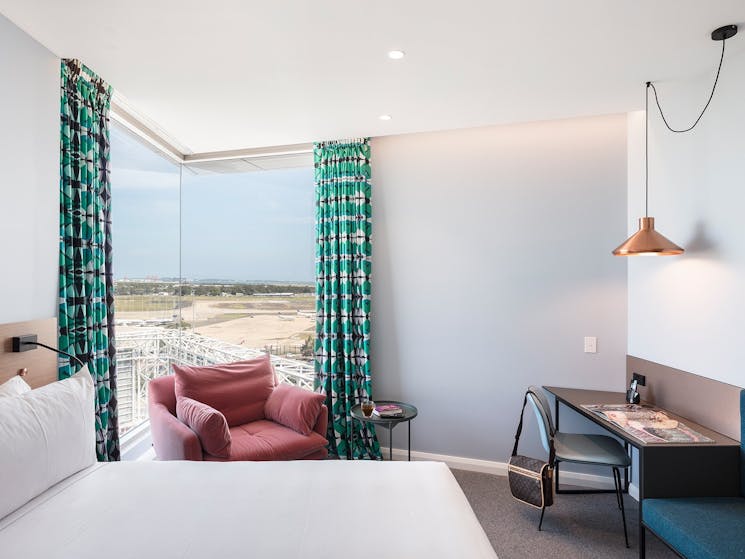 0

1

2

3

4

5

6

7

8

9
Citadines Connect Sydney Airport
Overview
Citadines Connect Sydney Airport is an airport hotel, but unlike one you have ever experienced before. From the moment you enter the hotel, you will be transported to the glamorous bygone era of air…
Citadines Connect Sydney Airport is an airport hotel, but unlike one you have ever experienced before. From the moment you enter the hotel, you will be transported to the glamorous bygone era of air travel – bright pops of pastel colours alongside smooth woods and polished metal finishes showcase the perfect blend of modern chic and retro cool.
Check in starts at the top, all 150 guest rooms are accessed via the Penthouse Reception. With views over the airport and its runways below, this space also features a stylish cocktail bar, Refresh and Recharge area, business centre, Grab and Go dining options, meeting facilities, a heated outdoor terrace and Sydney's only hotel rooftop cinema.
Rest assured the well-being of Citadines Connect Sydney Airport guests, staff and partners is of paramount importance to us. To ensure your safety Citadines Connect has implemented enhanced cleaning and care standards with Ascott Cares, which covers nine commitments such as safe social distancing and cleaning to provide a a home away from home. The Ascott Limited and Citadines Connect has partnered with Bureau Veritas to certify and audit implementation of Ascott Cares worldwide to ensure you have a happy and healthy environment when visiting.