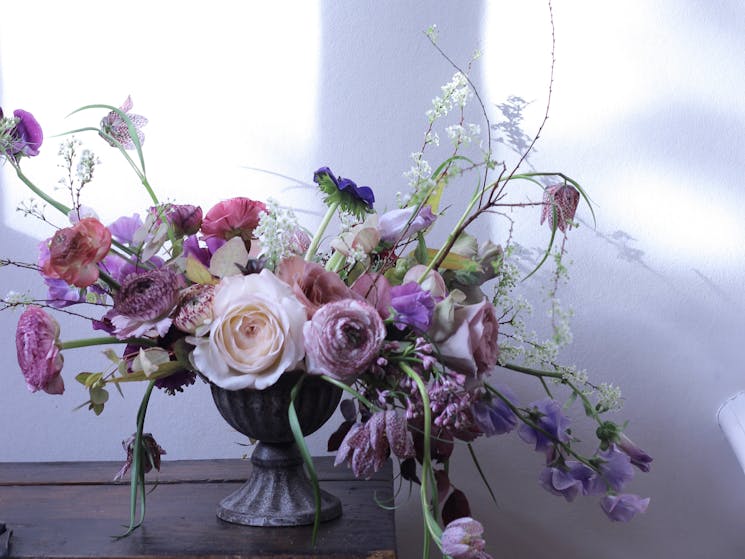 Flower Centrepiece Class
Saturday 23 October 2021 to Saturday 20 November 2021
Overview
Welcome! In this workshop, you'll learn how to make natural and romantic styled floral centrepieces. Whether you're looking to create chicken wire centre pieces, candelabra centre pieces or real…
Welcome! In this workshop, you'll learn how to make natural and romantic styled floral centrepieces.
Whether you're looking to create chicken wire centre pieces, candelabra centre pieces or real flower 'cake' centre pieces, in this class you'll learn all of the techniques you need to make a beautiful floral centrepiece at home, or for a special event.
All of the flowers and materials will be provided and the centrepiece designs are inspired by Dutch still life paintings or 19th and 20th Century French oil painting style.
Come join them to unleash your creativity and learn the secrets of good floral centrepieces.