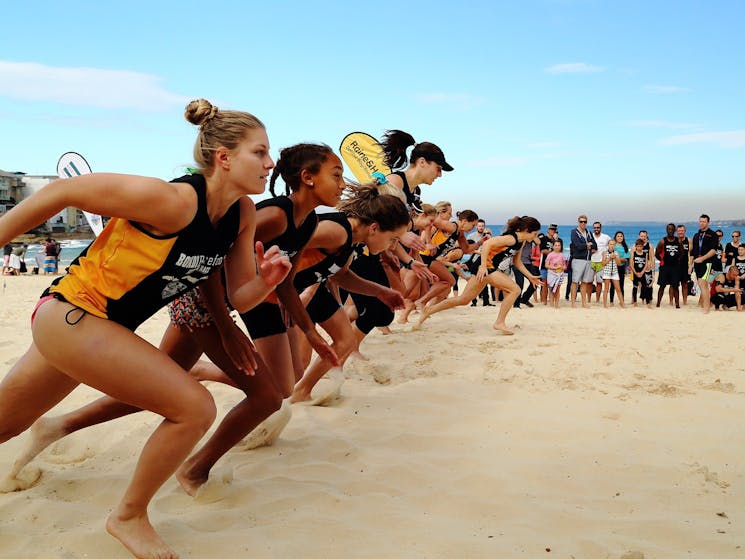 Henry Blooms Bondi Barefoot
Event dates to be confirmed: September 2020
Overview
The Bondi Barefoot is a unique festival of running held on one of the world's most famous beaches, with all proceeds going towards North Bondi Surf Life Saving Club! The events cover everything…
The Bondi Barefoot is a unique festival of running held on one of the world's most famous beaches, with all proceeds going towards North Bondi Surf Life Saving Club!
The events cover everything from 70 metre sprints, right up to a 10 kilometre and take place over an action packed four hour period. There's even more action off the sand with product sampling, giveaways and kids activities.
Free public event off the sand and race entry tickets are available on eventbrite. All proceeds going to North Bondi Surf Life Saving Club - helping to save lives each summer.
Caters for people who use a wheelchair.