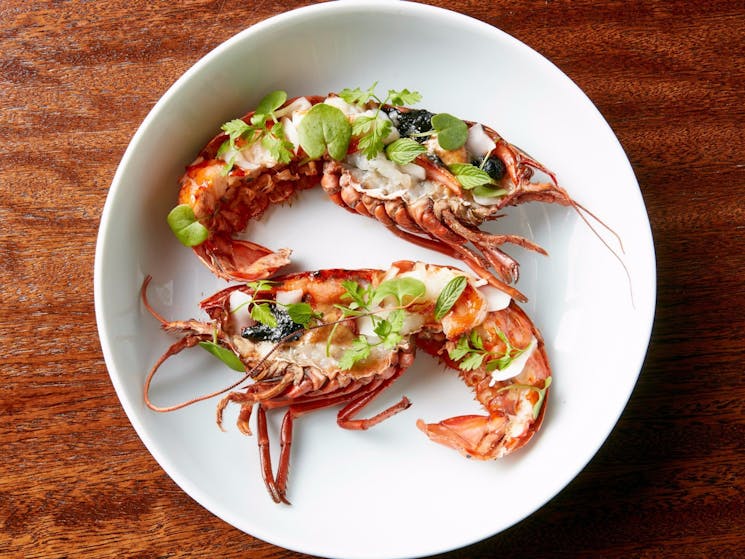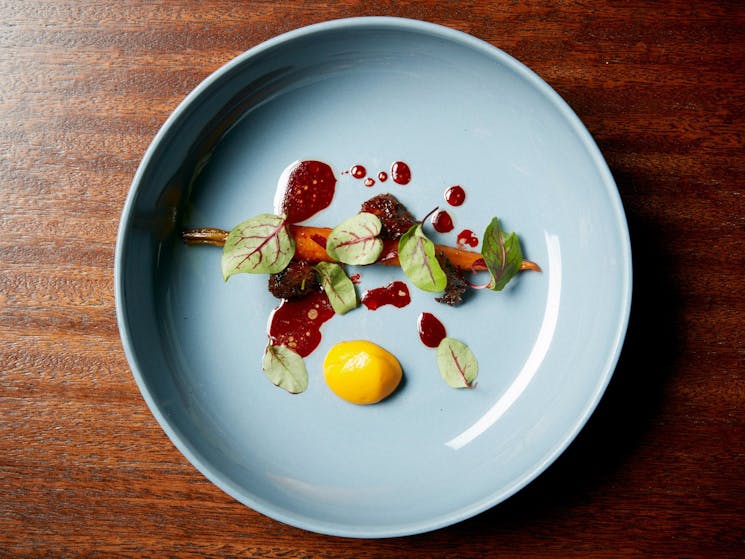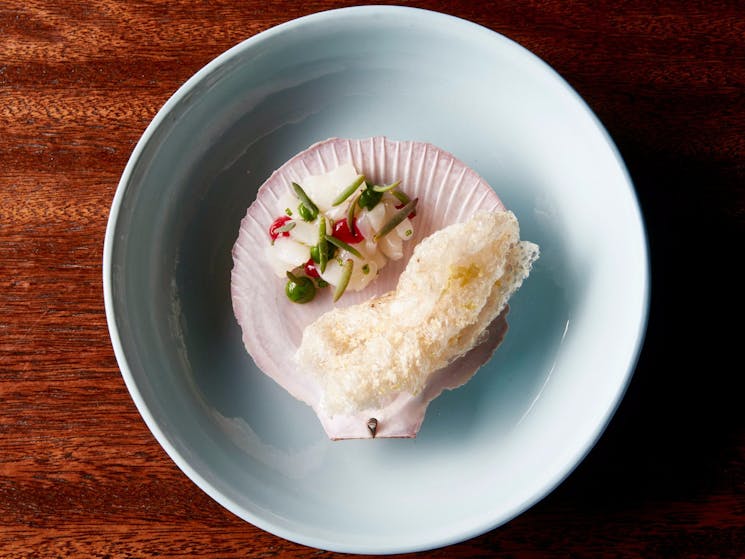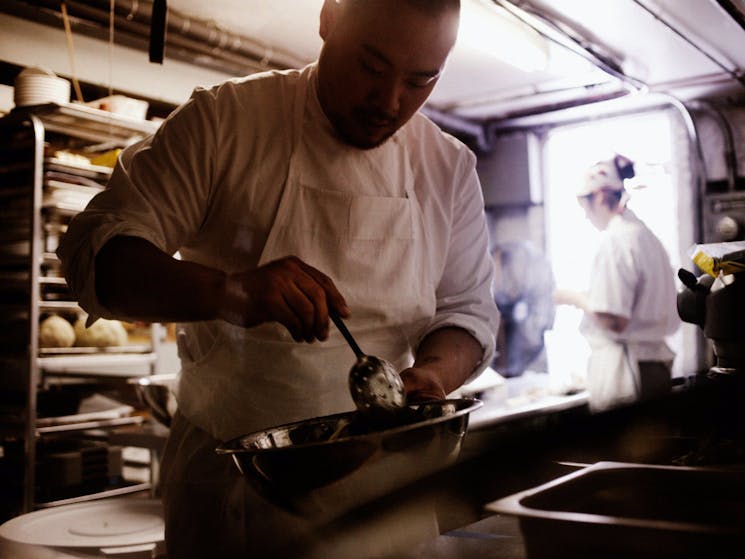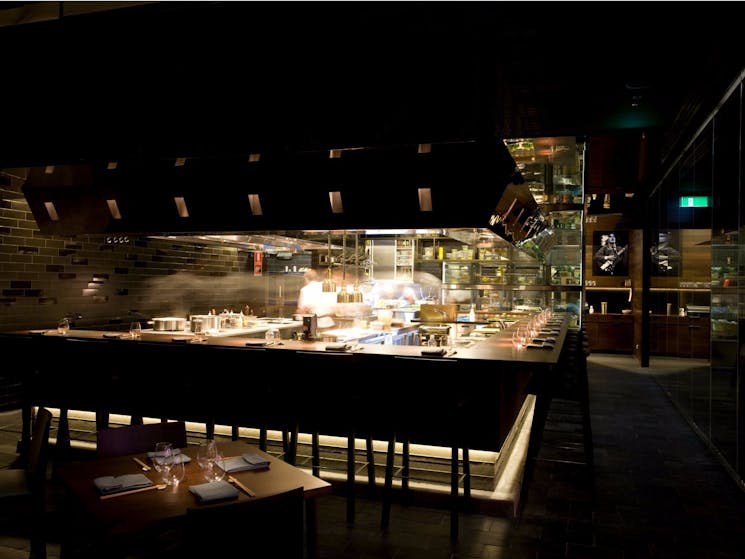 0

1

2

3

4

5

6
Momofuku Seiobo
Overview
Momofuku Seiobo is Momofuku's first restaurant outside of New York City. In the main dining area, enjoy a tasting menu that changes frequently. Executive Chef Paul Carmichael draws inspiration from…
Momofuku Seiobo is Momofuku's first restaurant outside of New York City. In the main dining area, enjoy a tasting menu that changes frequently. Executive Chef Paul Carmichael draws inspiration from the bounty of Australian ingredients and the diverse backgrounds of the culinary team.
Seiobo is the Japanese goddess of the west and her sign is the peach tree. Reservations for the main dining area must be made in advance through their online system. Momofuku also have a five-seat bar that serves a limited bar menu. Bar seating is first come, first serve.
Momofuku Seiobo has three hats from The Sydney Morning Herald Good Food Guide 2019.