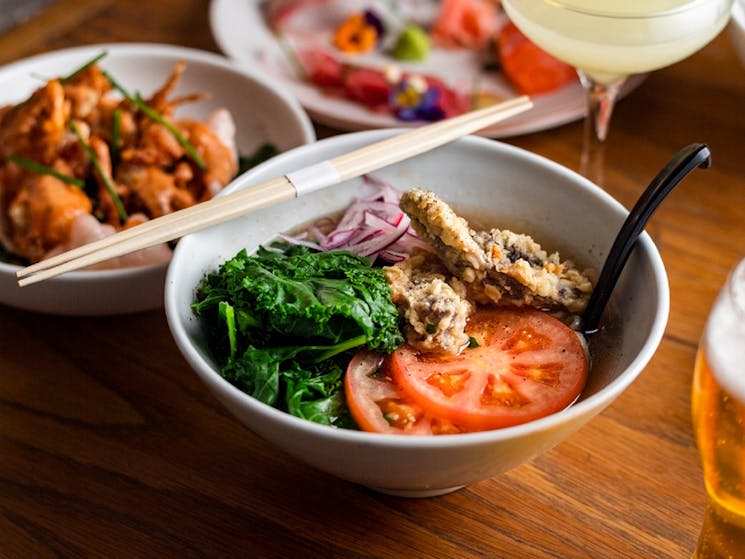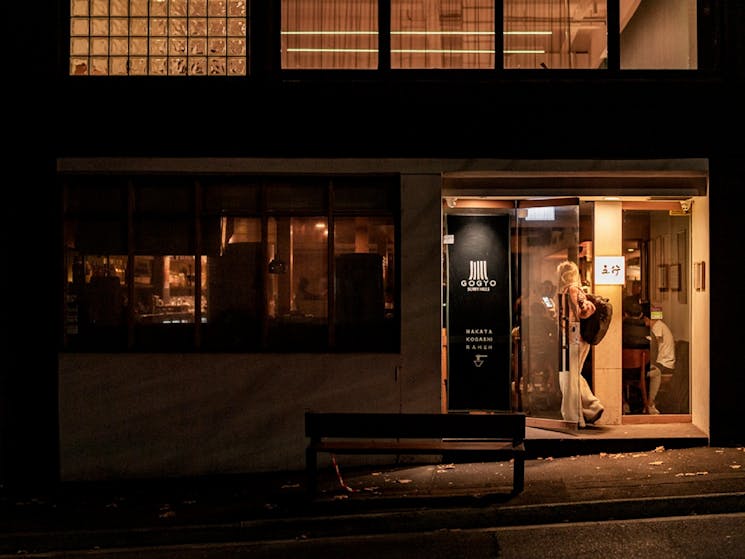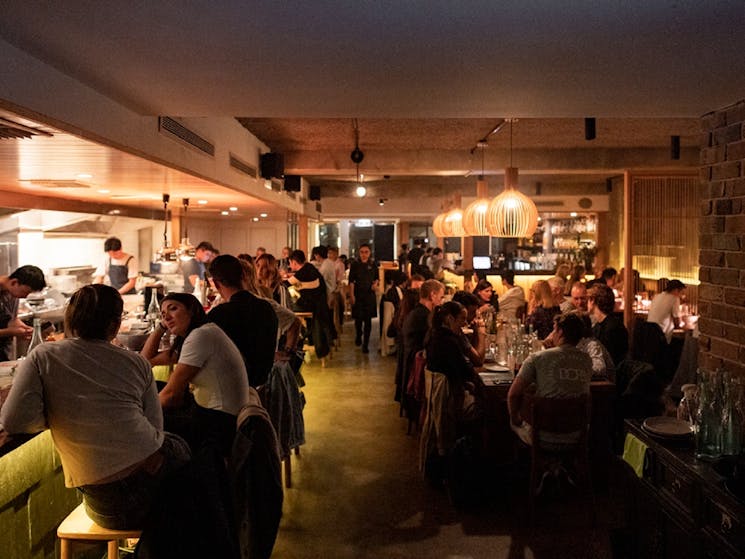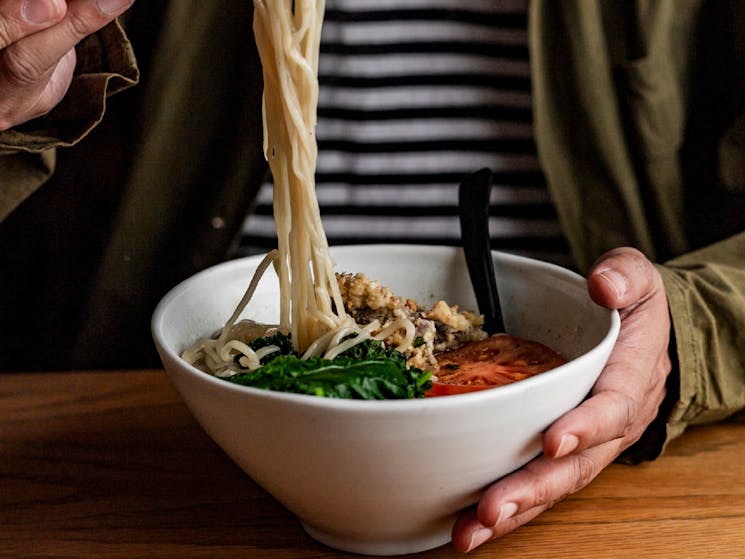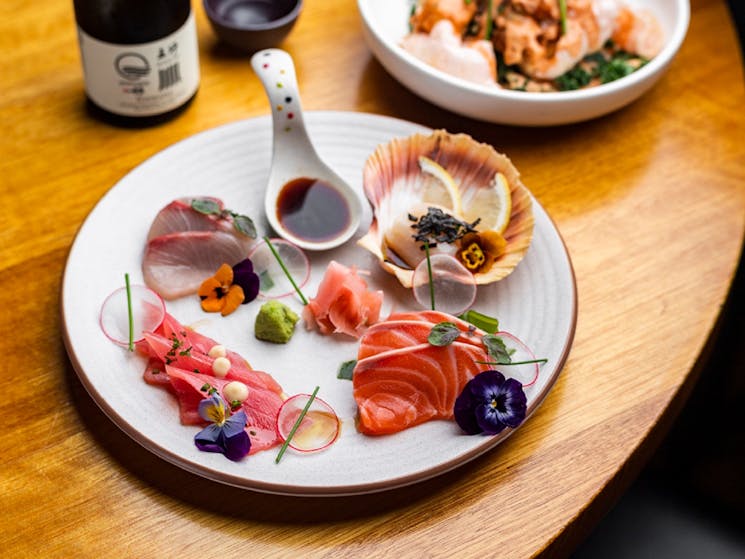 Gogyo
Overview
Come and savour the Japanese culinary artistry of Gogyo in Surry Hills, where tradition meets innovation, and every bite tells a story. Begin your culinary journey with a tantalising selection of…
Come and savour the Japanese culinary artistry of Gogyo in Surry Hills, where tradition meets innovation, and every bite tells a story. Begin your culinary journey with a tantalising selection of drinks and 'tsumami' small plates, perfectly setting the stage for the main event: the extraordinary ramen.
Gogyo is renowned for its Kogashi-style ramen, a unique technique that brings forth intense fragrances and bittersweet flavours you won't find anywhere else. The menu also features classic ramen options and a vegetarian alternative, catering to a range of dietary preferences.
You'll love the casual-chic ambiance that combines the essence of a ramen bar with a modern dining space. Thanks to the creative vision of designer Paul Kelly, the interior exudes a contemporary 'wa' atmosphere, with colourful retro ramen bowls, elegant glassware and traditional Japanese baskets. Choose between comfortable table dining or perch on counter stools for a front-row seat to the theatre of Kogashi-style ramen preparation.
Read more
Read less
Disabled access available, contact operator for details.