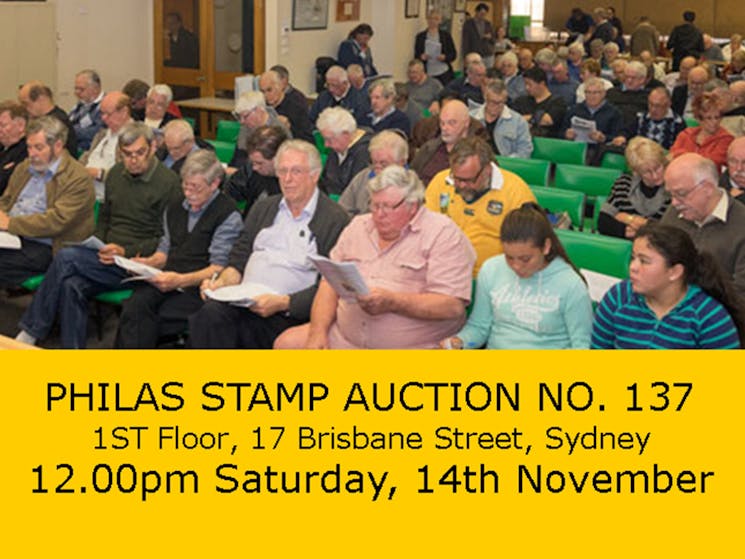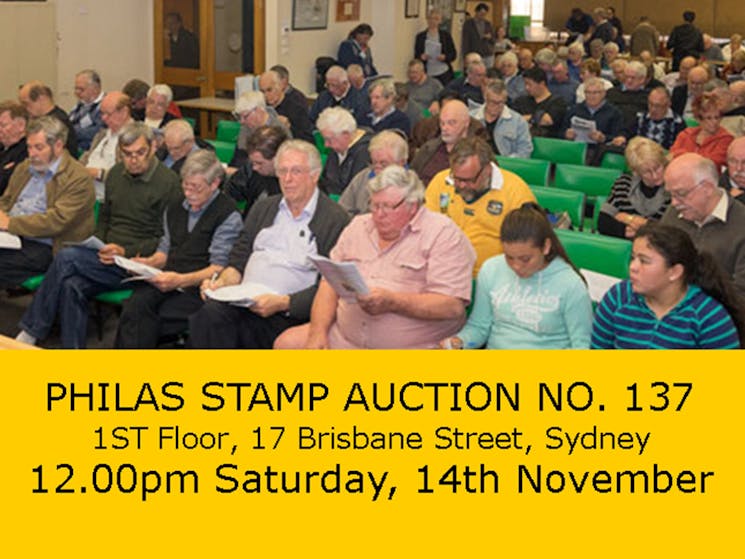 0

1

2
PHILAS Stamp Auction No. 137
Saturday 14 November 2020 (QUARTERLY event)
Overview
About Philas Auctions. The Philas Stamp Auctions, established in 1975 is the oldest philatelic auction service in NSW for the benefit of stamp collectors, and the future of philately. Nett proceeds…
About Philas Auctions.
The Philas Stamp Auctions, established in 1975 is the oldest philatelic auction service in NSW for the benefit of stamp collectors, and the future of philately. Nett proceeds of their auctions remain in NSW to foster philately - there are no shareholders and no paid staff. Philas is a 100 per cent Voluntary, Not-for-Profit independent organisation. You too can become a Philas helper.
About Philas.
The Philatelic Association of NSW, Inc. (Philas) was established in 1971, and is a non-profit, multicultural association representing over 50 affiliated stamp clubs and societies in NSW.
The primary aims of Philas are:
To generally promote the hobby;
To encourage prospective and new stamp collectors;
To support and encourage Youth philately;
To create opportunities for stamp collectors to advance their skills;
To provide support for the affiliated clubs and societies.