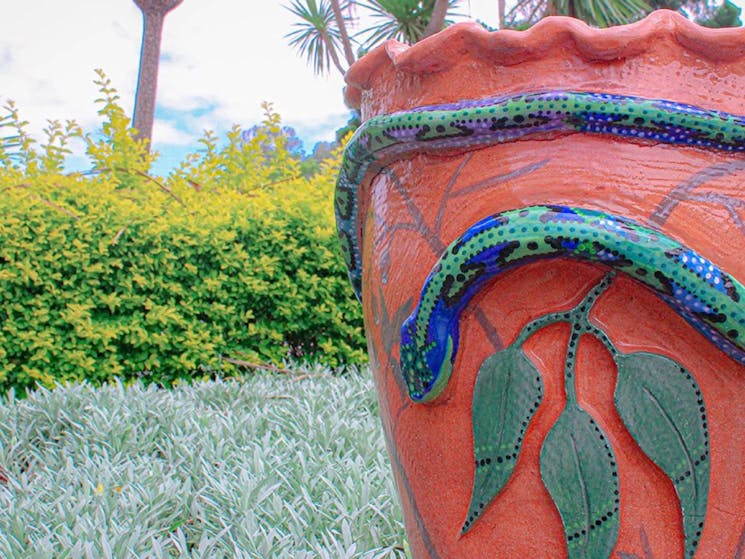 0

1
Budjari Mudjingaal
Sunday 09 May 2021
Overview
Budjari Mudjingaal, meaning good friends, is an exhibition by The Elders' Ceramic Group at Campbelltown Arts Centre. Over the course of the eight week program, the Elders learnt new skills and had a…
Budjari Mudjingaal, meaning good friends, is an exhibition by The Elders' Ceramic Group at Campbelltown Arts Centre. Over the course of the eight week program, the Elders learnt new skills and had a safe space to discuss current issues facing the community. 
Elders discussed the increasing mortality rate and short life expectancy of Aboriginal people in their community. They also expressed that the resources for rituals surrounding sorry business have become less affordable and are slowly becoming unsustainable. 
The Campbelltown Arts Centre has commissioned the Elder's Ceramic Group to create a selection of vessels filled with flowers. This provided the Elders with a means of empowerment and to address the basic human right of mourning and remembrance. The Elders developed their knowledge and skills in floristry and have created arrangements from native flora and introduced species. 
This project aims to restore pride, unity, cultural agency and ritual. It proposes a positive contribution to the sustainability and affordability surrounding sorry business.