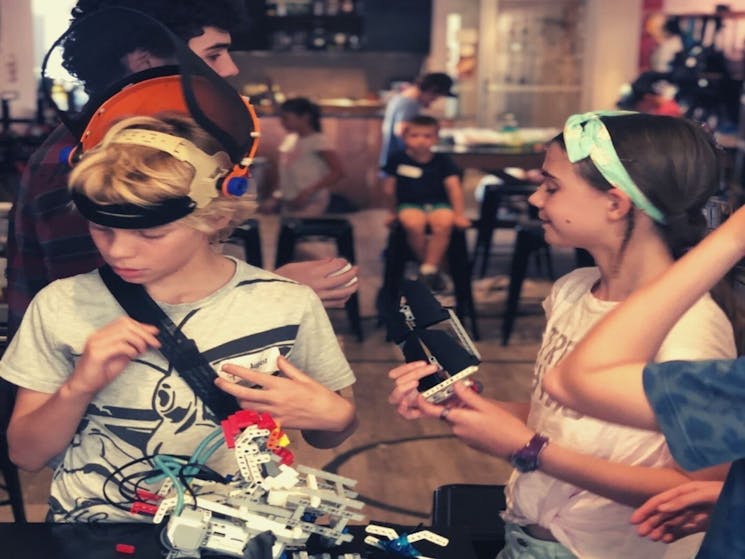 TinkerTank Creator's Camp - Manly
Tuesday 18 May 2021 to Monday 31 May 2021 (MONTHLY event)
Overview
Every day holds a new adventure at TinkerTank's creator camp! Designed for children ages 5 to 16, their STEAM school holiday camp engages students in a wide range of hands-on STEAM activities,…
Every day holds a new adventure at TinkerTank's creator camp!
Designed for children ages 5 to 16, their STEAM school holiday camp engages students in a wide range of hands-on STEAM activities, including but not limited to 3D printing, robotics, animation, design and coding. Each day, there are so many challenges within each pathway, with limitless possibilities and opportunities for learning. That way, your child can keep coming back for more camp sessions and never get bored. Your child can come for one day, or come for them all!
These STEAM-based experiences are not only educational but so much fun! Everything we do is project-based, which means less talking, more action. Fun is the aim of the game—we will do a series of challenges or tasks in groups. Our camp sessions are divided into two parts. We will start with Coding/Robotics or Design in the morning and then switch halfway through the day. That way, every child gets a chance to try a bit of everything.
Your child doesn't need any prior experience to enjoy our camp. Everyone is welcome!
They use world-class equipment and pride themselves on providing amazing experiences for your child.