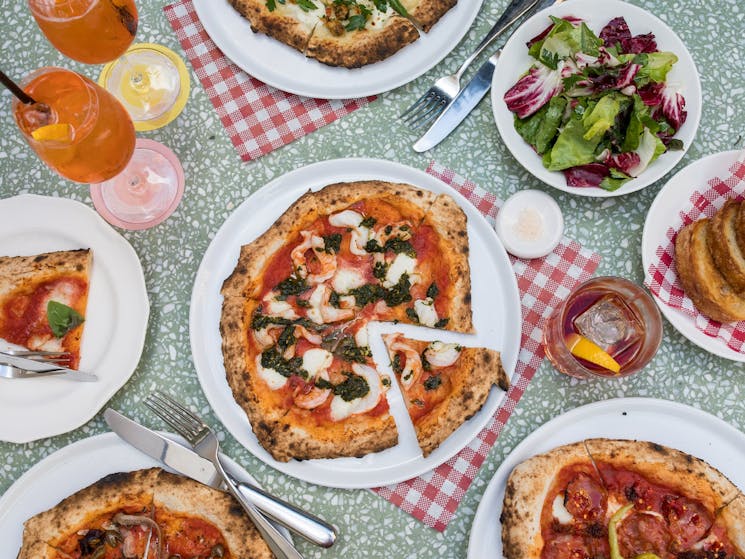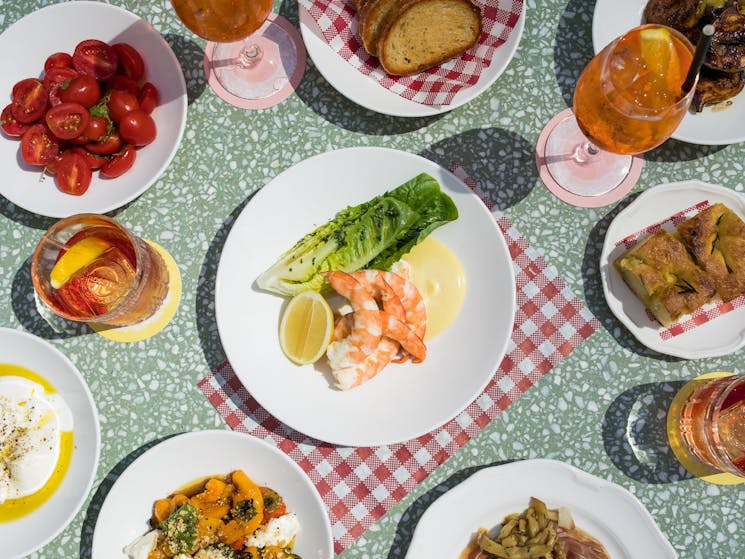 0

1
Rosetta Trattoria
Overview
Rosetta Trattoria is an elegant and relaxed Italian restaurant with a dedication to the finest Australian produce and in-house craftsmanship every step of the way. A hit-list of crudo, antipasti,…
Rosetta Trattoria is an elegant and relaxed Italian restaurant with a dedication to the finest Australian produce and in-house craftsmanship every step of the way.
A hit-list of crudo, antipasti, pizza, pasta and main dishes showcase produce from ethical and sustainable suppliers and farmers, which culinary artisans handle in a simple and respectful manner.
True to Rosetta's roots, bread and pasta are made in-house daily and a collection of heavenly, house-made dolci is flirtatiously Italian in every way.
Local and Italian wines are selected for their approachable attributes, seamless food pairings and affordability, with several dozen available by the glass, and a longer reserve list.
Located in the stunning Harry Seidler-designed Grosvenor Place at the northern end of Sydney's CBD, the dining room's easy-going gracefulness and relaxed, open kitchen is reflective of Rosetta's signature cooking style.
The outdoor Little Rose terrace bar exudes la dolce vita, with city views, happy hour drinks at breathtaking prices accompanied with complimentary bar snacks every weekday.