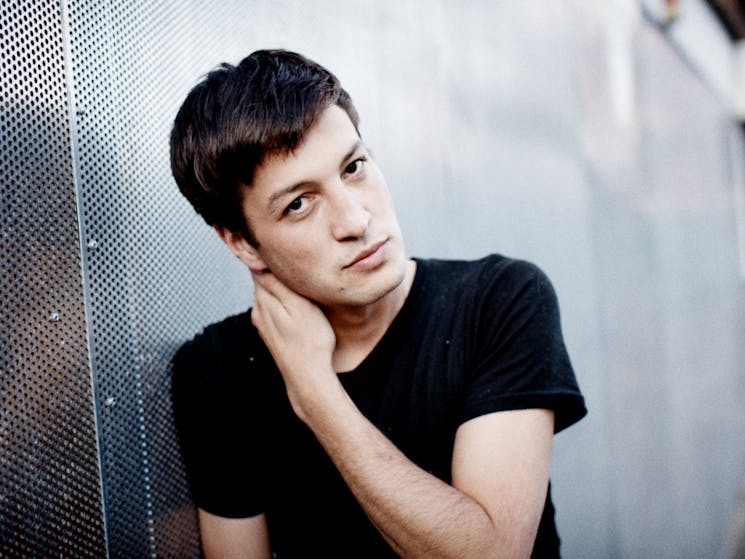 Singular Voices: An Evening with Marlon Williams
Sunday 30 May 2021
Overview
Extraordinary Aotearoa singer-songwriter Marlon Williams is the first of a series of Singular Voices; enthralling solo concerts by bold songwriters in the intimate acoustics of City Recital Hall. …
Extraordinary Aotearoa singer-songwriter Marlon Williams is the first of a series of Singular Voices; enthralling solo concerts by bold songwriters in the intimate acoustics of City Recital Hall.
One of the exceptional voices of a generation, Marlon Williams has toured with Bruce Springsteen, Florence + The Machine and Lorde, and is currently on a sold out 27-date tour in New Zealand. His riveting solo repertoire ranges from several new English and Māori language songs, some lovingly chosen covers, and selected treasures from his timeless albums.
Williams' latest release, a harmony-drenched duet album with Saskatoon duo Kacy & Clayton, delved in murder ballads, Indigenous lore and traditional blues, folk and Pacific-style country music forms. It followed Live at Auckland Town Hall (2019), and his much-loved sophomore release Make Way For Love (2018).
It's his voice - an otherworldly instrument with an affecting vibrato, earning repeated comparisons to the great Roy Orbison - that has wowed audiences the world over, and which will shine forth in its full unadorned glory in this concert event.
Caters for people who use a wheelchair.
Allows a person's carer free entry into participating venues and events