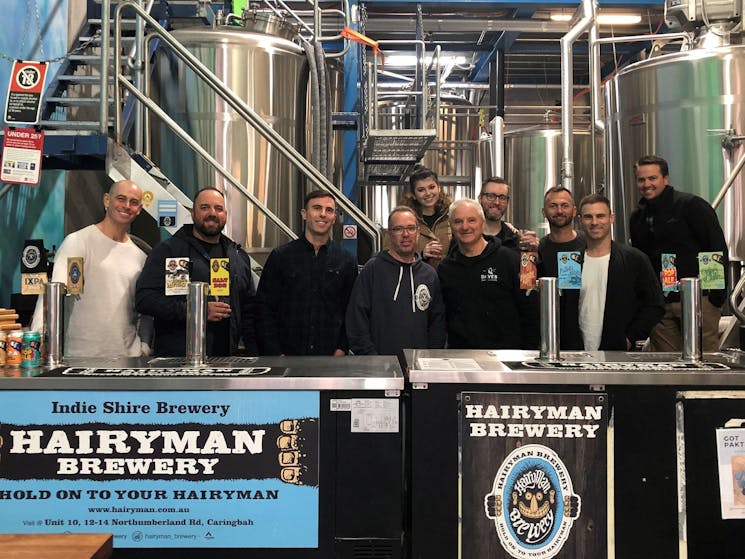 Shire Flyer Brewery Tour
Saturday 02 October 2021 to Sunday 31 October 2021
Overview
If you've visited every brewery in Sydney, and you're looking for cool things to do in the Sutherland Shire, they know you're going to love this brewery tour. Grab your ticket for the Shire Flyer,…
If you've visited every brewery in Sydney, and you're looking for cool things to do in the Sutherland Shire, they know you're going to love this brewery tour. Grab your ticket for the Shire Flyer, and they'll take you to some of the finest breweries South of Sydney!
We'll whisk you away from the daily grind and travel south along the road to The Shire (avoiding Mordor!), before stopping at Caringbah and Kirrawee. You'll be taken on a guided tour of two breweries, and treated to a tasty lunch full of local produce at a cool pub. You'll learn everything there is to know about the brewing process, and there will be plenty of time for beer tasting along the way!
The breweries we visit on the day of the tour can change, as opening hours vary from day-to-day. Their focus is on providing a good mix of places, people, and of course, independent craft beers.