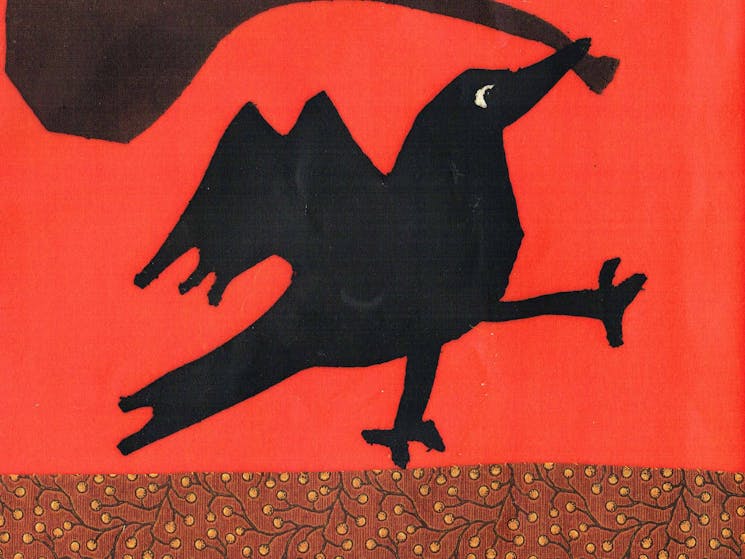 Quick Stitch Literary Books Workshop
Saturday 29 August 2020
Overview
Made by prodding or poking strips of fabric through burlap or linen from the backside, proddy rugs are a fabulous way of upcycling unwanted clothes and textiles into floor rugs or wall hangings. In…
Made by prodding or poking strips of fabric through burlap or linen from the backside, proddy rugs are a fabulous way of upcycling unwanted clothes and textiles into floor rugs or wall hangings. In their early days, they were often made for more utilitarian use such as by the backdoor as their pile hides the dirt well.
Working on a small piece of hessian, you will create a design and be taught how to poke the rug through the back or through the front using a crochet hook. You can use any material for proddy, however, they will use t-shirt strips for this lesson because of their tensility and ability to grab the hessian.
Rag rugs made this way have many names: clippies, proddies, stobbies, pricked. In Northumberland they are called proggy mats, and in Scotland, they are called clootie mats.
This workshop will be lead by Ffranses Ingram, a visual artist/illustrator living in the Inner West.